---
Charles D. Grear received his Ph.D. in history at Texas Christian University and has taught at Prairie View A&M University for the past eight years. He teaches the United States history survey courses as well as advanced courses in early American and Latin American history.  A specialist in Texas and Civil War history, he has authored four articles, three book chapters,and a book Why Texans Fought in the Civil War with Texas A & M University Press as well as published four anthologies, The Fate of Texas: The Civil War and the Lone Star State (University of Arkansas Press), Texans and War: New Interpretations of the State's Military History (Texas A&M University Press), The Chattanooga Campaign (Southern Illinois University Press), and The Vicksburg Campaign (Southern Illinois University Press).  In addition to these projects he contributed to a new Texas History textbook organized by Prairie View's Dr. Kenneth Howell Beyond Myths and Legends: A Narrative History of Texas (Abigail Press) and a Civil War history textbook The House Divided: America in the Era of Civil War and Reconstruction (Abigail Press).  Other future projects include co-editing the Civil War in the Heartland Series for Southern Illinois University Press with Steven E. Woodworth. Additionally he is a book review editor for H-CivWar.  Dr. Grear has received the Lawrence T. Jones III Research Fellowship in Civil War Texas History for the Texas State Historical Association, is a recipient of the fellowship to the 2007 West Point Summer Seminar in Military History, and the Burney Parker Research Fellowship for the Texas Collection at Baylor University.
Alternate e-mail: cdgrear@tamu.edu
Civil War Campaigns in the Heartland Study Group
Sample Maps
Western Theater of the American Civil War
Wichita Mountain Wildlife Refuge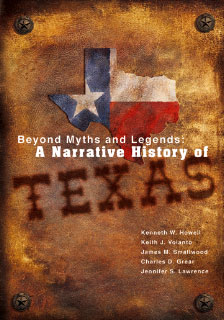 Was this information helpful? Provide Feedback or report broken links.