Quick Facts About the Library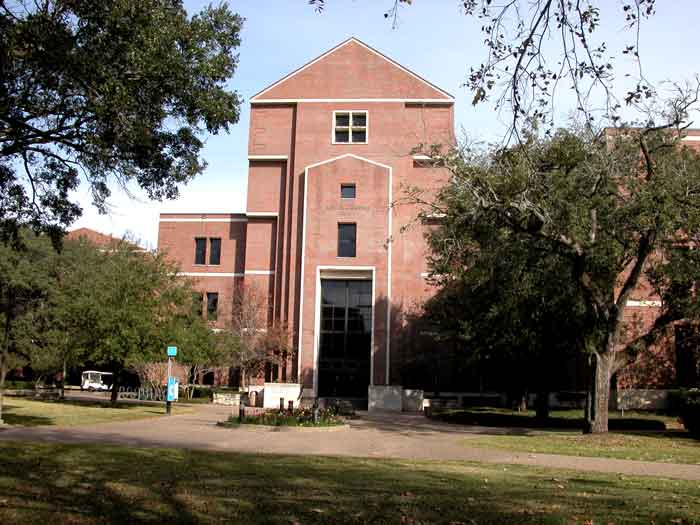 Holds over 245,000 volumes, including over 700 print periodicals, and close to 4,000 media materials.
Provides access to more than 300 full-text databases across all academic disciplines.
Library databases provide access to over 42,000 electronic periodicals and over 30,000 electronic books.
Special Collection and Archives located on the 5th floor, houses unique, rare and historic collections, including the Delco Collection, the King Collection, the Tatum Collection, the Interscholastic League Papers and Awards, the Cooperative Extension Papers & Records, and several thousand "historic photos."
Library awarded $60,000 HBCU-Mellon Foundation Photographic Preservation Grant to improve archival storage conditions – Spring 2008.
Archives Department awarded over $10,000 Title II Grant funding to purchase additional computers and digitization equipment 2003-2008.
Serves as a "partial" Federal Document Depository and holds close to 2,500 government documents, with electronic access to many titles.
Library is a member of the TexShare consortia providing resource-sharing both online and through reciprocal borrowing privileges.
Online access to Library holdings is provided by Sierra Online Public Access Catalog.
Library provides "Wireless" service, and is fully automated with work-stations for public use for access to the Internet and library holdings.
Provides Distance Library Services for the Nursing Program located in the Houston Medical Center, the Graduate Program at the Northwest Houston Center, and the Dallas Centers.
Provides "off-campus" remote access to all online electronic databases.
Provides "electronic online reserves" (ERES) service for faculty and students.
Reserve materials and audio-visual media   are available at the Circulation Desk on 1st floor.
Provides public services, including reference assistance, general information, and instruction at "four" locations on the first floor: Info-Desk, Reference Desk, Circulation Desk, and the Periodicals room.
Library houses several "essential student services" that are not administered by Library personnel, including a Computer Lab and Tutorial Center on the 2nd floor, and the Jazzman coffee-shop on the 1st floor.
Library Core Values are: Service; Integrity; Collaboration; Diversity; and Change as Opportunity.
Library Slogan is: "New Directions: Improving Library USE:  Unity, Service, and Excellence."
---